AMES, IA – Iowa State University's Center for Industrial Research and Service (CIRAS) is pleased to announce a new partnership with Alliant Energy that will make it easier for Iowa manufacturers to implement new digital technologies and become more productive.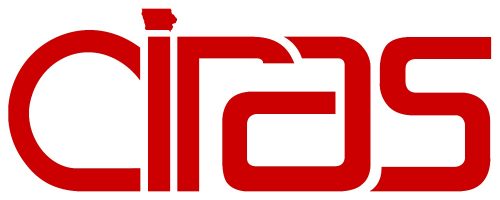 With Alliant Energy's support, CIRAS this summer will open a new laboratory in the ISU Research Park to help Iowa companies experiment with new manufacturing technologies. The new ISU Digital Manufacturing Lab Powered by Alliant Energy will educate Iowa businesses about technologies such as collaborative robots and advanced vision systems and help them explore ways that automation might improve their companies.
The lab will be funded, in part, through a generous donation by Alliant Energy to Iowa State University. CIRAS and Alliant Energy also will establish adjoining spaces in the ISU Research Park so that Alliant can complement the CIRAS effort to help manufacturers identify and implement digital technologies. Additional support for the project includes a substantial contribution from the Iowa Economic Development Authority (IEDA), a longstanding partner with CIRAS in the drive to help boost Iowa's manufacturing economy.
Mike O'Donnell, director of the CIRAS Manufacturing Extension Partnership (MEP) program, said the ISU Digital Manufacturing Lab Powered by Alliant Energy will serve a valuable need by creating a flexible space where Iowa manufacturers will be able to experience, test, and deploy emerging manufacturing technologies in ways that could help solve their workforce difficulties.
The lab will help companies explore ways to get more done with the same number of workers, O'Donnell said. It also will provide badly needed advice to businesses struggling to make the right investments amid a complicated and ever-changing technological landscape.
"This is what CIRAS does," O'Donnell said. "We are going to be an unbiased source to help manufacturers identify the right technology for them at the right time."
The goal is to make Iowans smart shoppers and make implementation of new, productivity-improving technology as risk-free as possible.
"The next new idea or machine could hold the key to success that a growing company needs," said Joel Schmidt, vice president of business development for Alliant Energy. "This lab provides the perfect opportunity to refine a new approach before it is introduced into the workplace."
Alliant Energy is committing more than $100,000 to the new lab – the largest private gift to CIRAS in the center's 55-year history. IEDA support will help with purchasing equipment and covering remodeling expenses.
CIRAS was founded in 1963 as a corporate outreach arm of Iowa State's College of Engineering and currently exists as part of both the College of Engineering and the university's Office of Economic Development and Industry Relations. The MEP National NetworkTM is a unique public-private partnership that delivers comprehensive, proven solutions to U.S. manufacturers, fueling growth and advancing U.S. manufacturing. CIRAS, which is the Iowa affiliate for the MEP, uses a vast network of on- and off-campus experts to provide research-proven services for Iowa businesses in five main areas: Leadership, Growth, Productivity, Technology, and Workforce. Over the past five years, projects with clients have generated an economic impact of more than $2.6 billion.
For more information, contact CIRAS Communications Manager Jeff Eckhoff at eckhoffj@iastate.edu or 515-231-7826. 
Read the article at newswire.ciras.iastate.edu.